Who We Are
At Angel Pediatrics, we provide personal, friendly service in a fun and caring environment for children of all ages. All of our doctors are Board Certified Pediatricians and have worked in the medical industry for a number of years. Our services range from diagnosis, to health and fitness analysis. Whether your child is sick or needs to tips on how to stay healthy, we can help them.
Dr. David S. Yip, M.D., F.A.A.P.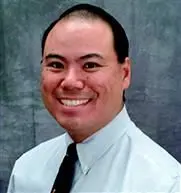 Dr. Yip was born and raised in Southern California. He attended medical school at Saint Louis University in St. Louis, MO and graduated in 1998. He completed his pediatric residency in 2001 from the University of Texas Southwestern/Children's Medical Center of Dallas.
After moving to Arizona, Dr. Yip worked at Arrowhead Pediatrics from 2001-2005.
He lives in North Peoria with his wife and one cat. Dr. Yip's interests include horses, horse racing and ice hockey.
https://doxy.me/dryipangelpeds
---
Dana Nichols, R.N., M.S.N., F.N.P.-C
Dana is a board-certified Family Nurse Practitioner. She graduated from Chamberlain University with her Master's of Science, Nurse Practitioner. Prior to joining Angel Pediatrics, Dana worked as a registered nurse in the Pediatric Intensive Care Unit at Phoenix Children's Hospital for 8 years. Dana was born and raised in Phoenix, AZ. She is married and has 2 children, a daughter and a son. She enjoys watching football and basketball and attending games in her spare time. Her favorite teams are the Arizona Cardinals and the Phoenix Suns. She also enjoys going to the lake and traveling with her family and friends.
https://doxy.me/dananicholsfnp
---
Mary M. (Maggie) Guerin R.N., M.S.N., F.N.P.-C
Maggie is a Board-Certified Family Nurse Practitioner. She was born in Colorado, grew up in New Mexico, and has called Phoenix her home since 1993. She graduated from West Texas State University in 1978 with a Bachelor of Science in Nursing, and graduated from Grand Canyon University in 2009, with a Master of Science in Nursing Leadership, and earned a Post Graduate Certificate Family Nurse Practitioner in 2011. Maggie is passionate about caring for families and children throughout the lifespan. She worked in the hospital arena as an RN for 25 years and for the past 11 years has worked as a Nurse Practitioner for multiple pediatric practices around the valley. Maggie retired in 2020 and now works part time for Angel Pediatrics. She enjoys spending time with her family, reading, camping and being outdoors.
---
Victoria (Vicki) S Simpson, R.N.,B.S.N., M.S.N. , CPNP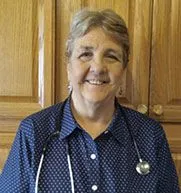 Vicki is a Board Certified Pediatric Nurse Practitioner. She was born in Phoenix, AZ. She graduated from Northern Arizona University with her Bachelor of Science in Nursing in 1979, and her Master of Science/Pediatric Nurse Practitioner in 1983. Vicki his passionate about care for children and families. She worked at another Pediatric practice for 32 years before retiring and joining Angel Pediatrics, part time in 2017. She is married and has two grown daughters. Vicki loves spending time with her family, reading, scrapbooking, playing with her dogs, and traveling the world.